Start-to-end website development agency
ByteBunch has been providing technology solutions to solve specific business problems. We specialize in providing customized solutions to our customers based on their specific business needs. We have specialized team having expertise in Web Applications development and business software solutions such as CRM. We help you boost your business through our ready software solutions.
We can build any type or size website you require, from small custom designed websites to highly advanced online stores. We also offer lots of help and advice along the way, so don't stress on the off chance that you are not a web master, we have you secured. Not just this but we also give basic training for the best way to utilize your website.
SERVICES
PORTFOLIO
We at ByteBunch love endless possibilities web technologies. Project to project we have developed, designed, and customized a variety of work. Technology is our specialty, but we always develop our projects based on the needs of our clients. Take a look at our work and see if our experience relates to some of your business goals.
Our Team

Tahir Anwer
Senior Developer
Full-Stack web developer with over 5 years experience in Wordpress (CMS). Self-learner, dedicated and always meet his deadline while focusing on quality work. Developed over 100+ websites during his carrier as senior developer in Nuqta for 3 years and 2 years as Freelancer.

Ghulam Sarwar (GS) Project Manager
Web developer with over 3 years experience in full-stack MVC Framework (Ruby on Rails). Responsible, creative, ethical and hard working individual, focusing on quality work and eager to learn new things.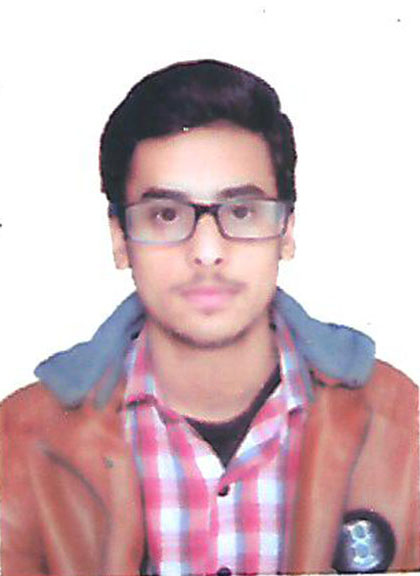 Amir Liaqat General Manager
Web developer with over 1 year of experience in HTML, CSS, and PHP and WordPress Theme Development responsible, creative, ethical, and hard-working individual, focusing on quality work and eager to learn new things.

Ahmad Ali Graphic Designer
Graphic Designer with over 1-year experience in Game UI & UX. Creating game main panels, settings panels, selection panels, and all other game panels. Have better knowledge of Adobe Software (Adobe Photoshop, Adobe Illustrator). Making attractive and good-looking game UI & UX panels.